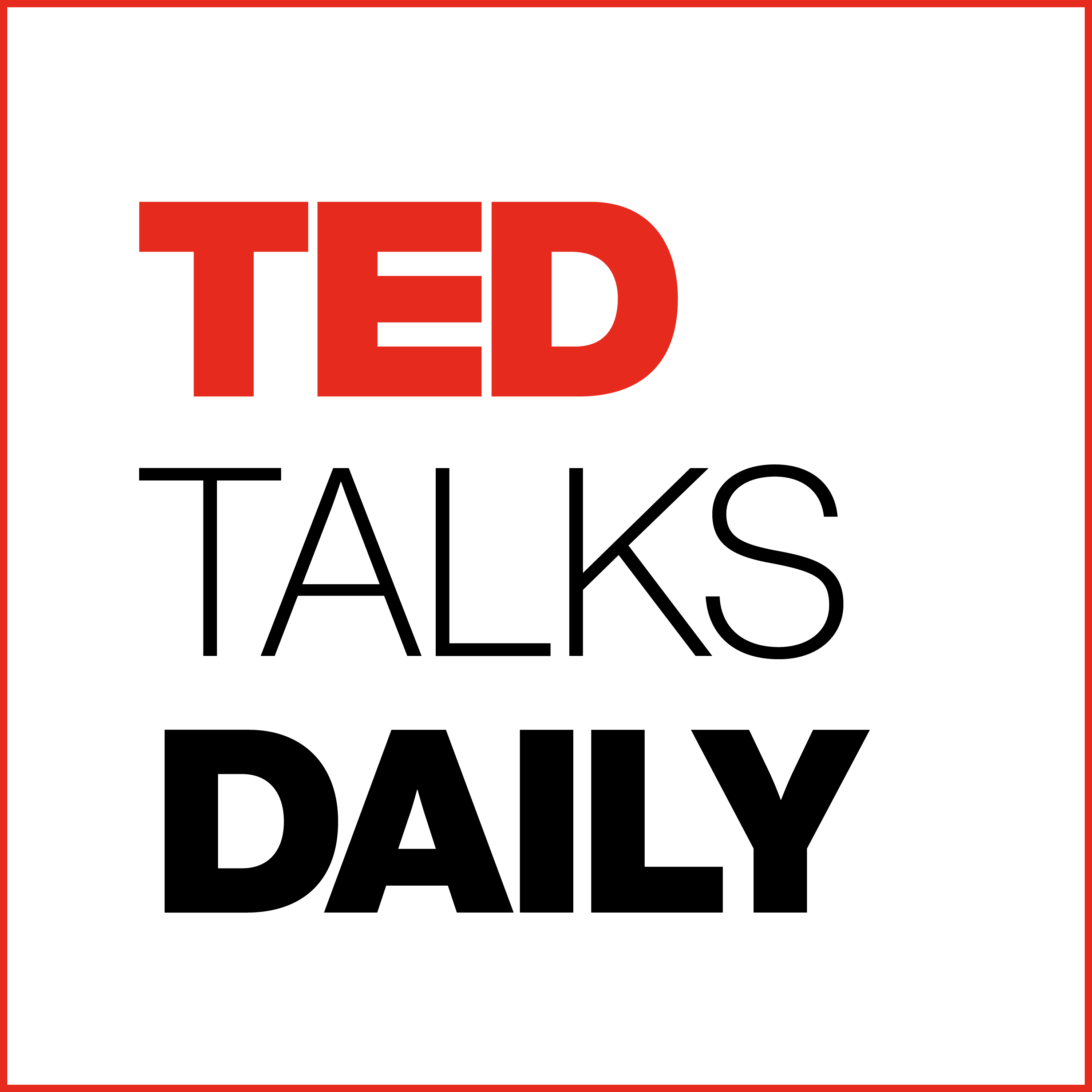 TED Talks Daily
TED

カテゴリー:Education

Every weekday, TED Talks Daily brings you the latest talks in audio. Join host and journalist Elise Hu for thought-provoking ideas on every subject imaginable — from Artificial Intelligence to Zoology, and everything in between — given by the world's leading thinkers and creators. With TED Talks Daily, find some space in your day to change your perspectives, ignite your curiosity, and learn something new.
---
2020年07月10日
"You Have the Rite" | Marc Bamuthi Joseph
In a breathtaking, jazz-inflected spoken-word performance, TED Fellow Marc Bamuthi Joseph shares a Black father's tender and wrenching internal reflection on the pride and terror of seeing his son enter adulthood.
---
2020年07月09日
Every day you live, you impact the planet | Jane Goodall
Legendary primatologist Jane Goodall says that humanity's survival depends on conservation of the natural world. In conversation with head of TED Chris Anderson, she tells the story of her formative days working with chimpanzees, how she transformed from a revered naturalist into a dedicated activist and how she's empowering communities around the world to save natural habitats.
---
2020年07月09日
A friendly, autonomous robot that delivers your food | Ali Kashani
Meet the friendly robot that could deliver your next burrito. Ali Kashani introduces us to Postmates' autonomous delivery robot and explains how it could help reduce carbon emissions and free up valuable real estate in cities everywhere. Learn more about how it was specially designed to navigate complex social interactions on busy sidewalks to bring you your food (and more) with joy.
---
©Creative Commons: https://creativecommons.org/licenses/by-nc-nd/4.0/