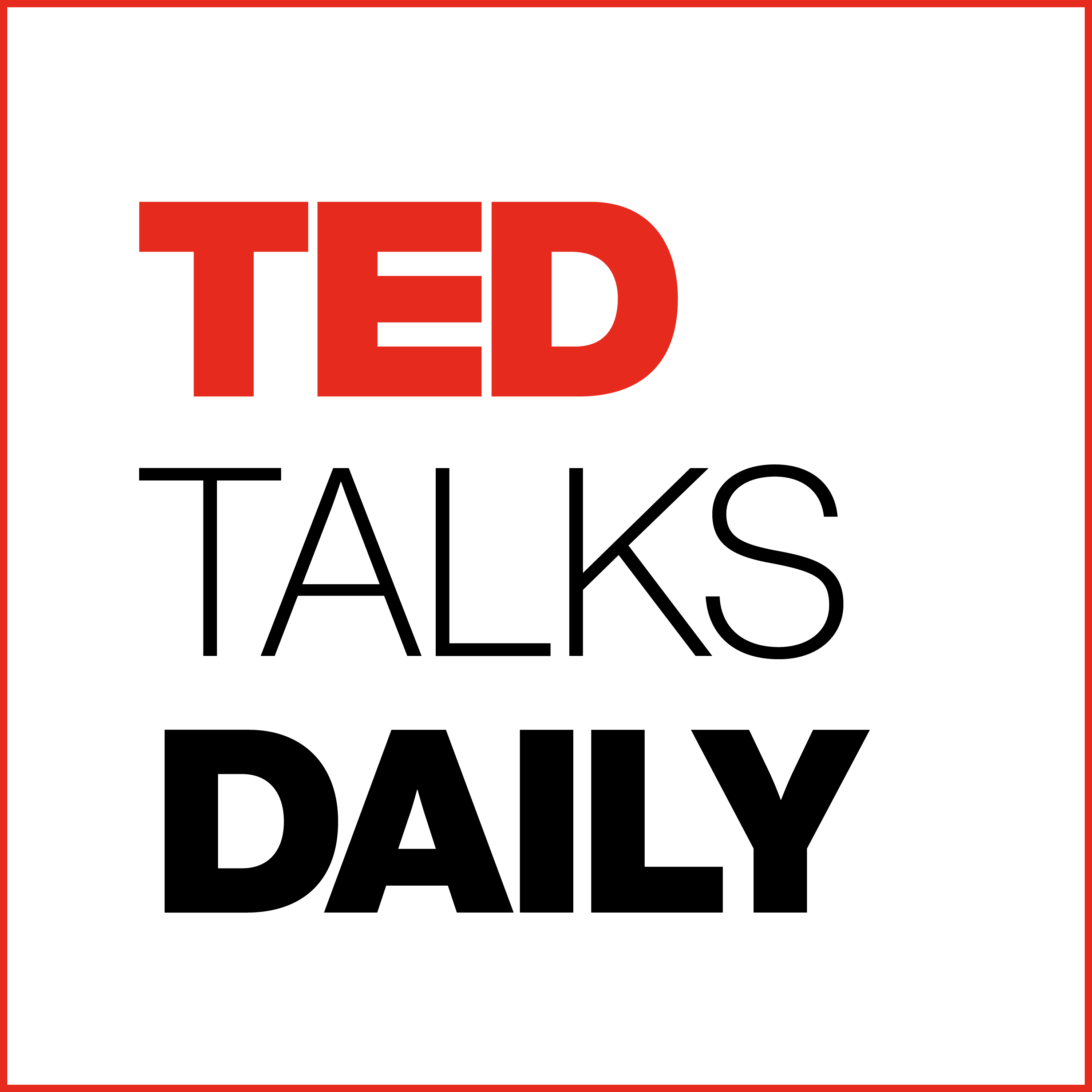 TED Talks Daily
TED

カテゴリー:Education

Every weekday, TED Talks Daily brings you the latest talks in audio. Join host and journalist Elise Hu for thought-provoking ideas on every subject imaginable — from Artificial Intelligence to Zoology, and everything in between — given by the world's leading thinkers and creators. With TED Talks Daily, find some space in your day to change your perspectives, ignite your curiosity, and learn something new.
---
2020年10月24日
Sexual assault, shame and teaching kids to ask for help | Kristin Jones
Sexual assault is never the victim's fault, says advocate Kristin Jones. In this courageous talk, she tells her story of overcoming the shame that followed sexual abuse as a teenager -- and shares how parents can foster an open conversation about abuse to empower kids and encourage them to ask for help. (This talk contains mature content)
---
2020年10月23日
How to be a good ancestor | Roman Krznaric
Our descendants own the future, but the decisions and actions we make now will tremendously impact generations to come, says philosopher Roman Krznaric. From a global campaign to grant legal personhood to nature to a groundbreaking lawsuit by a coalition of young activists, Krznaric shares examples of ways we can become good ancestors -- or, as he calls them, "Time Rebels" -- and join a movement redefining lifespans, pursuing intergenerational justice and practicing deep love for the planet.
---
2020年10月22日
How to reduce the wealth gap between Black and white Americans | Kedra Newsom Reeves
The racial wealth gap in the United States is shocking: white families have a median wealth nearly 10 times greater than that of Black families. How did we get here, and how can we stop the gap from growing? Wealth equity strategist Kedra Newsom Reeves provides a short history on the origins and perpetuation of racial wealth inequality in the US -- and outlines four ways financial institutions can expand opportunity for Black individuals, families, entrepreneurs and communities.
---
©Creative Commons: https://creativecommons.org/licenses/by-nc-nd/4.0/