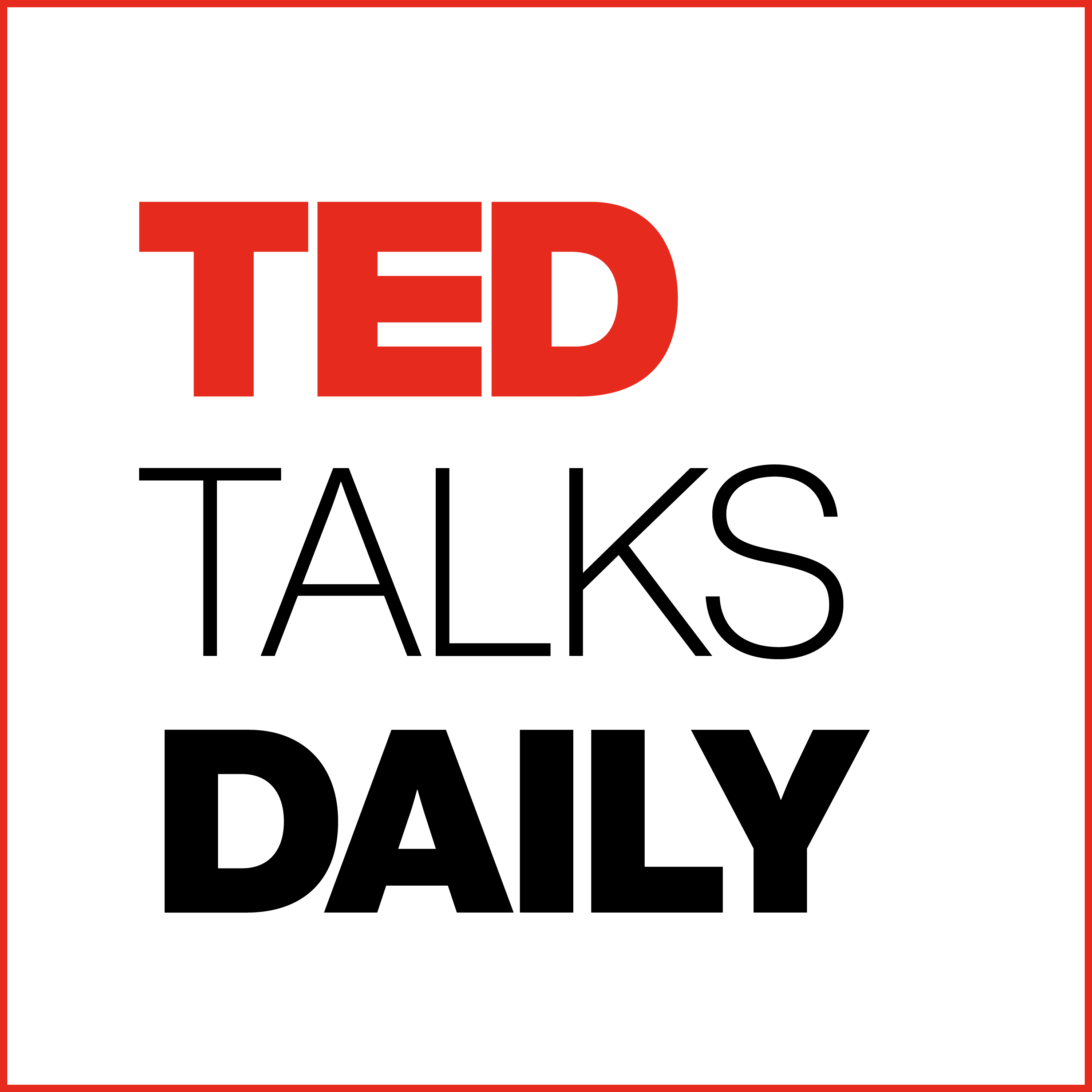 TED Talks Daily
TED

カテゴリー:Education

Every weekday, TED Talks Daily brings you the latest talks in audio. Join host and journalist Elise Hu for thought-provoking ideas on every subject imaginable — from Artificial Intelligence to Zoology, and everything in between — given by the world's leading thinkers and creators. With TED Talks Daily, find some space in your day to change your perspectives, ignite your curiosity, and learn something new.
---
2021年01月25日
The 15-minute city | Carlos Moreno
Living in a city means accepting a certain level of dysfunction: long commutes, noisy streets, underutilized spaces. Carlos Moreno wants to change that. He makes the case for the "15-minute city," where inhabitants have access to all the services they need to live, learn and thrive within their immediate vicinity -- and shares ideas for making urban areas adapt to humans, not the other way around.
---
2021年01月23日
Using your voice is a political choice | Amanda Gorman
For anyone who believes poetry is stuffy or elitist, Amanda Gorman -- the youngest inaugural poet in US history -- has some characteristically well-chosen words. Poetry is for everyone, she says, and at its core it's all about connection and collaboration. In this fierce talk and performance, she explains why poetry is inherently political, pays homage to her honorary ancestors and stresses the value of speaking out despite your fears. "Poetry has never been the language of barriers," Gorman says. "It's always been the language of bridges."
---
2021年01月22日
Dare to lead as your authentic self | Tracy Young
As the founder of a startup, Tracy Young often worried that employees and investors valued male CEOs more -- and that being a woman compromised her position as a leader. In this brave, personal talk, she gives an honest look at the constraints women face when trying to adapt to a male-dominated business culture -- and shares how she developed the courage and vulnerability to lead as her complete, raw self. (This talk contains a graphic story. Discretion is advised.)
---
©Creative Commons: https://creativecommons.org/licenses/by-nc-nd/4.0/