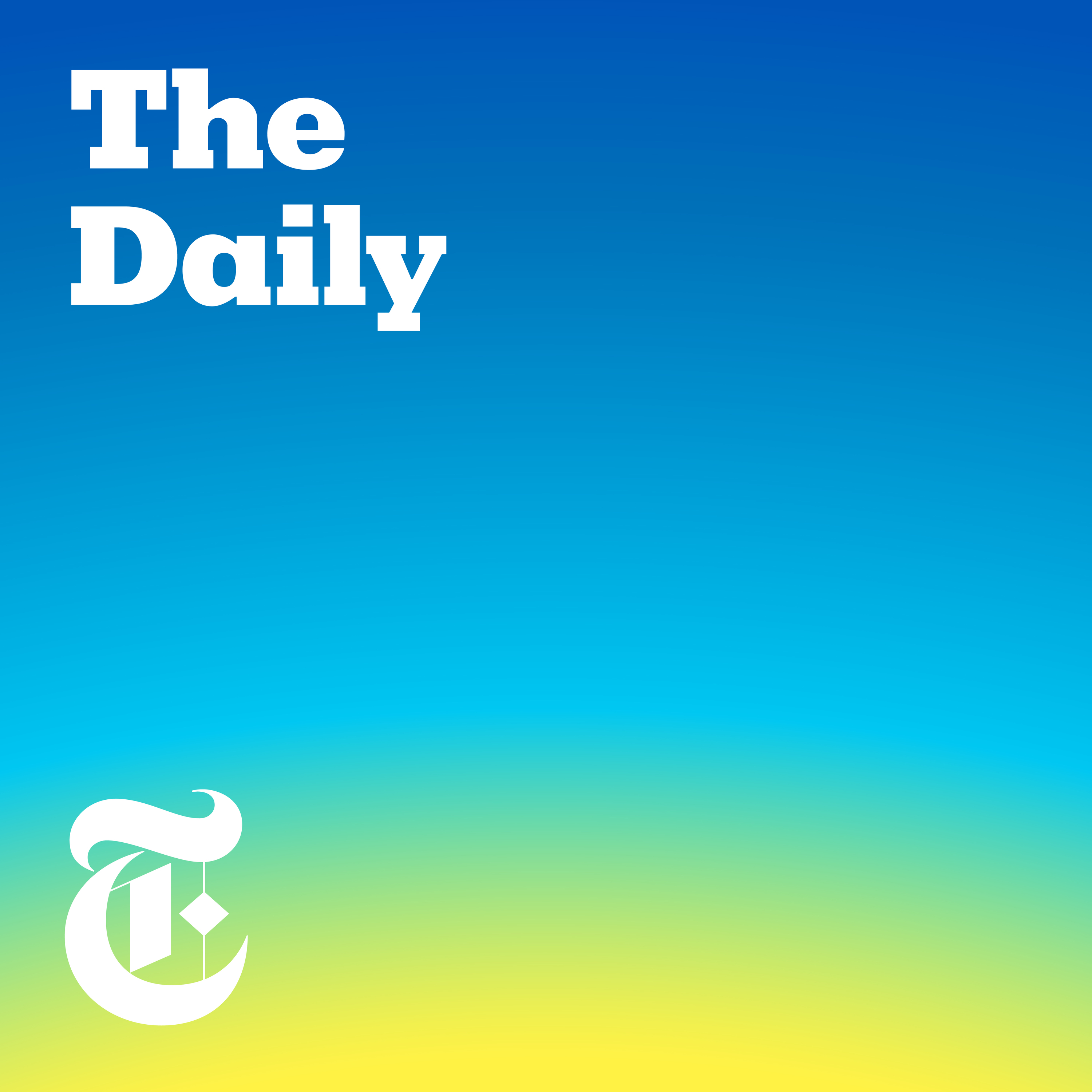 The Daily
The New York Times
カテゴリー:News
This is what the news should sound like. The biggest stories of our time, told by the best journalists in the world. Hosted by Michael Barbaro. Twenty minutes a day, five days a week, ready by 6 a.m.
---
2020年09月27日
The Sunday Read: 'How Climate Migration Will Reshape America'
In August, Abrahm Lustgarten, who reports on climate, watched fires burn just 12 miles from his home in Marin County, Calif.
For two years, he had been studying the impact of the changing climate on global migration and recently turned some of his attention to the domestic situation.
Suddenly, with fires raging so close to home, he had to ask himself the question he had been asking other people: Was it time to move?
This week on The Sunday Read, Abrahm explores a nation on the cusp of transformation.
This story was written by Abrahm Lustgarten and recorded by Audm. To hear more audio stories from publishers like The New York Times, download Audm for iPhone or Android.
---
2020年09月25日
The Field: Policing and Power in Minneapolis
This episode contains strong language.
In June, weeks after George Floyd was killed by the police, a veto-proof majority of the Minneapolis City Council expressed support for dismantling the city's police department.
The councilors' pledges to "abolish," "dismantle" and "end policing as we know it" changed the local and national conversation about the police.
President Trump has wielded this decision and law-and-order arguments in his campaigning — Midwestern states like Wisconsin, Michigan and Minnesota may be decisive in the general election.
He has claimed that Joseph R. Biden Jr. wants to defund the police — which he does not — and told voters that they would not be safe in "Biden's America."
On the ground in Minneapolis, Astead Herndon, a national politics reporter, speaks to activists, residents and local politicians about the complexities of trying to overhaul the city's police.
Guest: Astead W. Herndon, a national politics reporter for The New York Times, speaks to Black Visions Collective co-director, Miski Noor; Jordan Area Community Council executive director, Cathy Spann; and Minneapolis City Council president, Lisa Bender.
For more information on today's episode, visit nytimes.com/thedaily
Background reading:
Across America there have been calls from some activists and elected officials to defund, downsize or abolish police departments. What would efforts to defund or disband the police really mean?
In the wake of George Floyd's killing, some cities asked if the police are being asked to do jobs they were never intended to do. Budgets are being re-evaluated.
---
2020年09月24日
On the Ground in Louisville
This episode contains strong language.
Breonna Taylor's mother and her supporters had made their feelings clear: Nothing short of murder charges for all three officers involved in Ms. Taylor's death would amount to justice.
On Wednesday, one of the officers was indicted on a charge of "wanton endangerment." No charges were brought against the two officers whose bullets actually struck Ms. Taylor.
In response, protesters have again taken to the streets to demand justice for the 26-year-old who was killed in her apartment in March.
We speak to our correspondent Rukmini Callimachi, who is on the ground in Louisville, Ky., about the reaction to the grand jury's decision.
Guest: Rukmini Callimachi, a correspondent for The New York Times.
For more information on today's episode, visit nytimes.com/thedaily
Background reading:
---
©© 2020-2021 THE NEW YORK TIMES COMPANY; The New York Times encourages the use of RSS feeds for personal use in a news reader or as part of a non-commercial blog, subject to your agreement to our Terms of Service. Any commercial use of the RSS feed, and thus our content accessible via it, is prohibited without a written specific permission from The New York Times . We require proper format and attribution whenever New York Times content is posted on other's properties, and we reserve the right to require that you cease distributing our content.